Sugar Hill Two Speed Sausage Stuffers
Sugar Hill Two Speed Sausage Stuffers
Sugar Hill Two Speed Sausage Stuffers

All stainless steel. Cylinder and base plate are all made of sturdy gauge stainless steel.
Comes with 4 Stainless Steel tubes (1/2", 3/4", 1-1/8", & 1-1/2).
2-speed system.
Gears are made of steel.
Simple design for all your stuffing needs.
Portable and easy to operate. Easy to clean.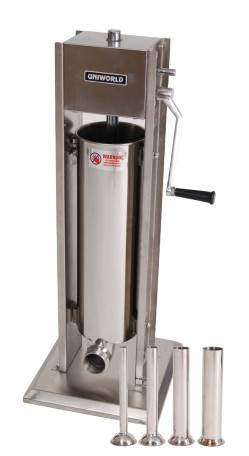 We are not affiliated with Hobart Corporation, And ITW
We are not an authorized Hobart dealer.
We are an Family Operated Dealer Giving our Customers
an Affordable, High Quality options when purchasing aftermarket parts or reconditioned Hobart Parts .
We also Stock New Accessories , Attachments, Bowls & Agitators